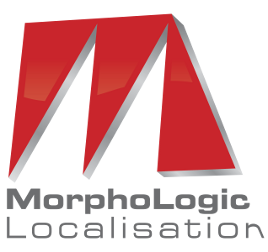 Company Website: http://www.mloc.eu
Who are we?
MorphoLogic Localisation is one of the leading language service and technology providers in Central Europe.
As a language technology provider, we have developed Globalese®, a new statistical machine translation system designed for language service providers and global companies. Globalese® is based on the latest open source statistical machine translation engine, Moses. Globalese® can be fully integrated into the local translation workflow with the most popular professional Computer Aided Translation (CAT) tools.
The new Globalese® Machine Translation system developed by MorphoLogic Localisation enables global content owners and language service providers to:
Increase translation productivity with project-specific custom MT engines.
Secure all-important data using a local installation of the Globalese® machine translation system – no confidential content has to be transferred to third parties or the cloud.
Integrate machine translation into the standard translation workflow.
Perform tuning and incremental training on the MT engines.
Our portfolio for language services includes translation, software and mobile app localisation, website localisation and technical documentation translation. We are a certified SAP PartnerEdge partner for SAP Translation Services.
Please visit our website for more information on our services and the new Globalese® machine translation system.