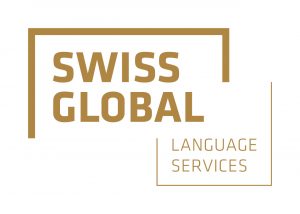 Website http://www.swissglobal.ch
Who are we?
SwissGlobal Language Services AG is a globally oriented Swiss provider offering specialised multilingual communication solutions. SwissGlobal was founded in 2016 by a group of professionals to respond to the specific need among clients for a provider focusing on quality services and Swiss values, such as innovation, security and confidentiality.
Quality and Security
SwissGlobal stands for quality: our systems and processes are certified according to ISO 9001 (quality management systems) and ISO 17100 (translation services), and our IT partner is certified according to ISO 27001 (IT security). We treat all data (including CID) with maximum confidentiality in our secure IT system, including MT.
Why did we join the EAMT?
Both SwissGlobal and our IT provider have years of proven MT experience. It goes without saying that MT will keep gaining importance in the coming years. Therefore, it is important to not only continuously develop and improve the technological and human resources, but also to extend the existing network of partner institutions. We believe that EAMT is the ideal platform to reach these goals.
Contact information
Address: SwissGlobal Language Services AG, Bruggerstrasse 69, 5400 Baden, Switzerland
Phone: +41 56 203 20 20
Email: cat

swissglobal.ch
Website: www.swissglobal.ch
Contact us and find out how we can help you integrate MT services into your translation workflow.